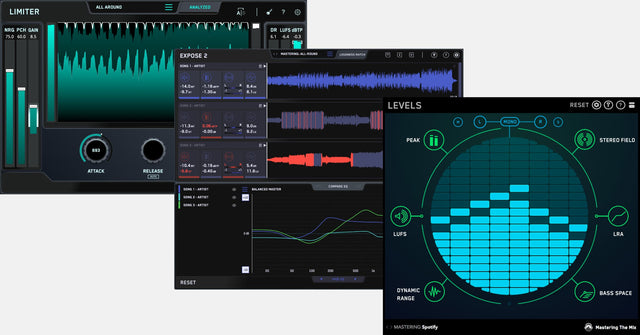 Mastering Essentials Bundle
Smart Plugins That Make Mastering Easy
---
✅ LIMITER: Bad limiter settings can undo hours of hard mixing work. Our plugin LIMITER analyzes your music to help you dial in the best settings to master your audio, whether you're shooting for a super-loud master, or optimizing your audio for streaming. 

✅ LEVELS: Metering is boring and confusing, but necessary if you want to create pro-sounding music. LEVELS was created to make metering simple for artists who want to stay in their creative flow.

✅ EXPOSE 2: So many tracks get distributed with a poor EQ balance, true peak clipping, over-compression, phase issues, and more. It takes 3 seconds to identify these issues in EXPOSE before it's too late.
If you don't LOVE our plugins, you don't pay. It's that simple.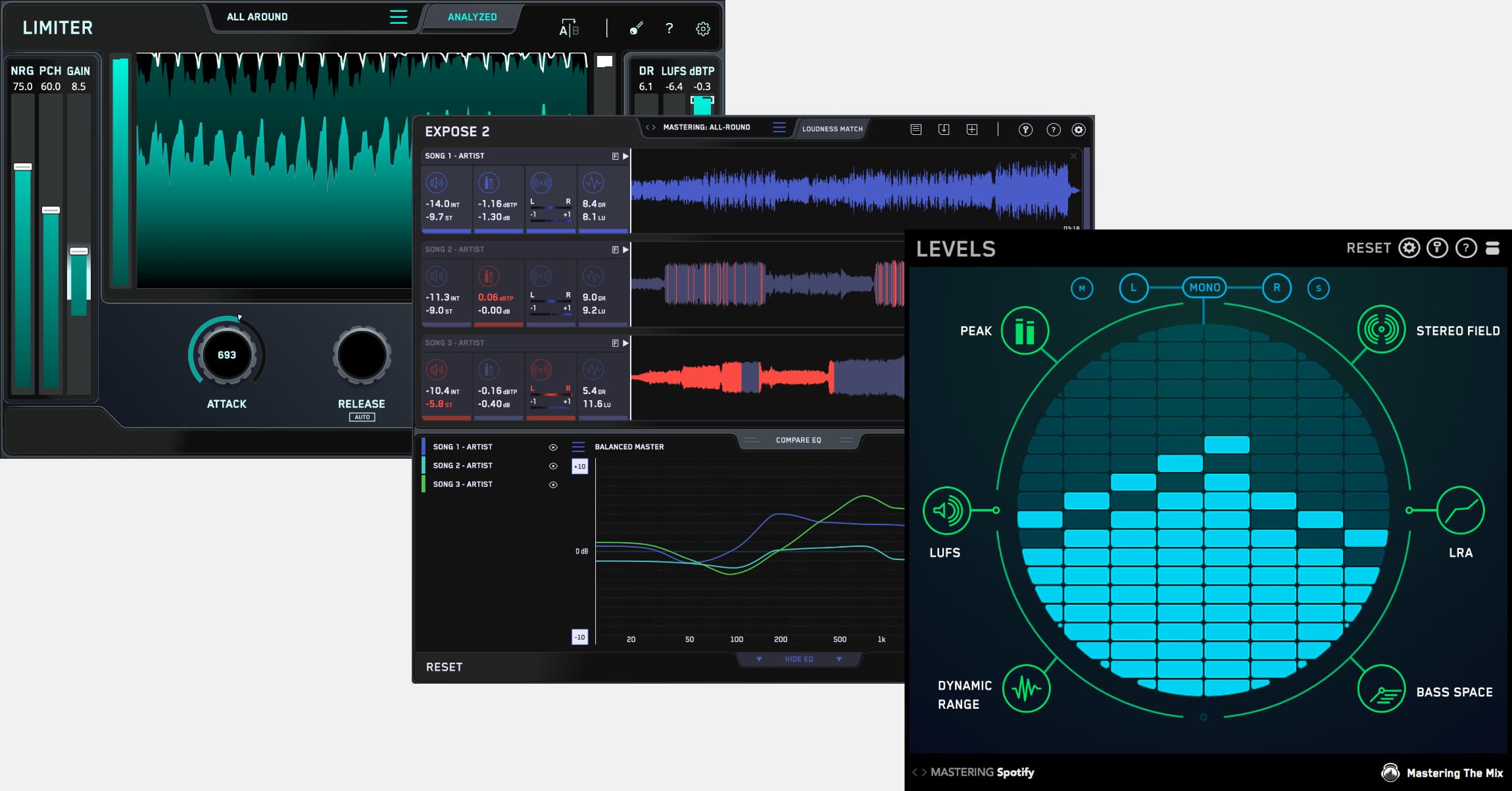 LEVELS is a refreshing alternative, presenting the metering tools that are needed in today's loudness-normalized world in an affordable, easy-to-use package.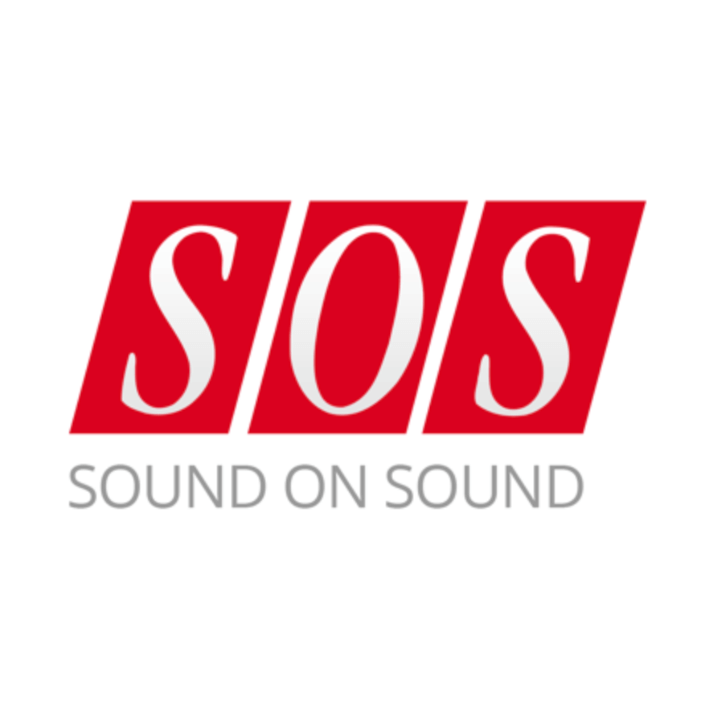 They have done it again!!! Limiter is simple yet very innovative compared to other limiters. Super easy to use, very musically balanced and you got to love NRG/PCH add ons. Just Brilliant!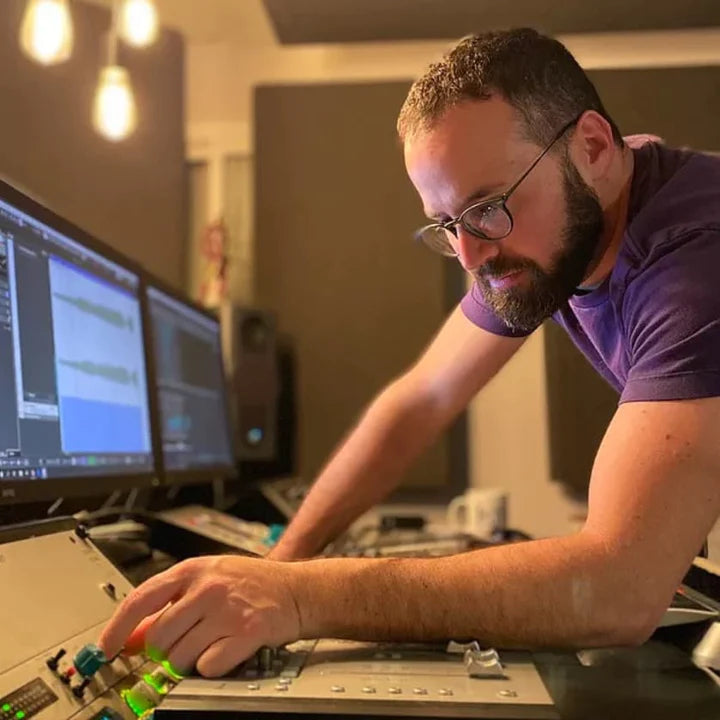 It's always good to know what your mix will sound like on one of these services, and that's exactly what Mastering The Mix's new EXPOSE quality control app does, and much more.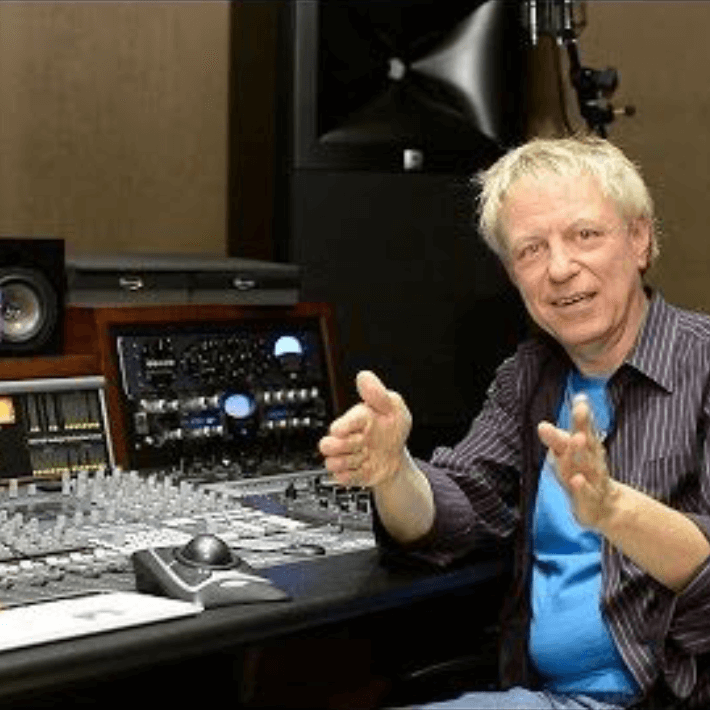 No matter who you are, or where you are in your music career LEVELS is a vital tool for every Producer/ Engineer.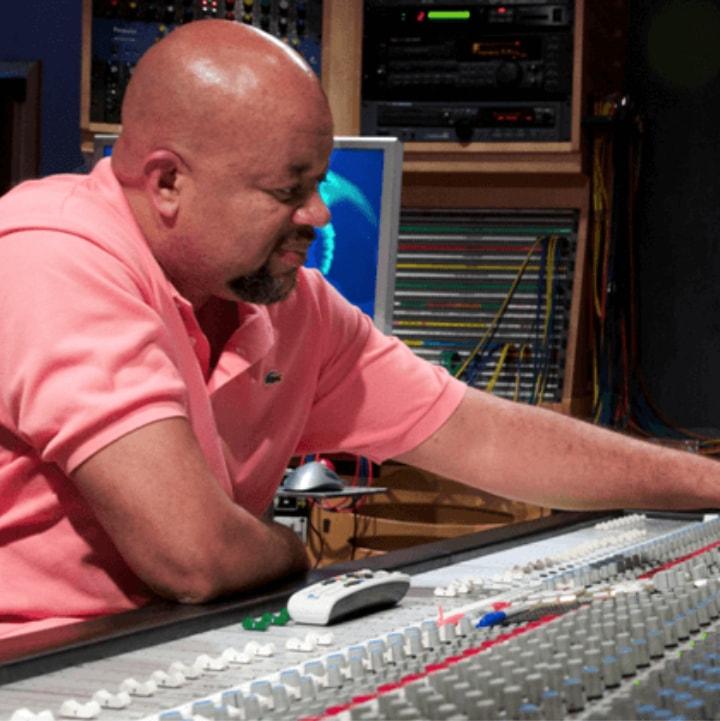 EXPOSE is a very useful analysis tool to have when you're preparing files to send for mastering or publication and can save you being disappointed with the sound of your music once it's online.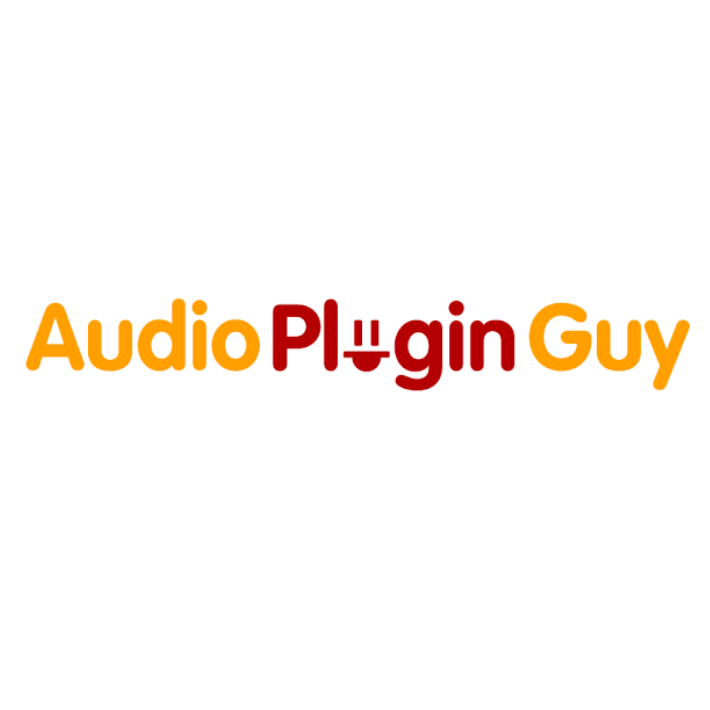 Really dig LIMITER. The delta function really lets you dial in the right punch and reveals when you're hitting it too far.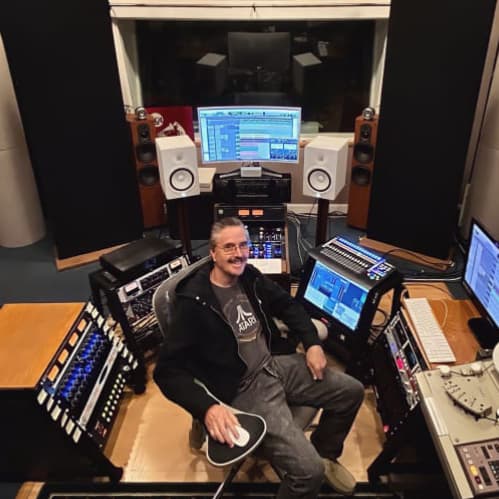 7672+
Combined 5 Star Reviews on Mastering The Mix and Plugin Boutique
Customer Reviews
Read More
Philip B - Top Plugin
Top class plugin, I searched everywhere trying to find a plugin that can do what I need, i wanted to bring my mixes up to industry levels when working from home! this is it people.
Bill Burno - My Most Used Plugin
This is a great tool whether used on individual tracks or master channel. It saves so much time and tinkering to get the best sound. It is virtually automatic, and requires no engineering expertise.
Paul Shaw - Outstanding!
Expose 2 is an essential part of my music publishing workflow. It helps me identify issues in the mastering, but also gives very specific recommendations depending on my target (Spotify, Apple, YouTube, etc) which I find very useful.
All of the Mastering The Mix tools are superb quality so far.
Justin Marrone - The best metering tool I've ever used!
So good, so many features. amazing videos to go along with it. love all the settings, easy to use and understand, really makes getting your levels at every stage easy and fool proof
Richard C - Effective and transparent limiting
I'm so glad I bought this great limiter. This was exactly what I was searching for. Very easy to use, effective, perfect sound quality, and very transparent. It works both for electronic music and analog production with acoustic guitars, rock guitar tracks, etc. Highly recommended!
Falk Kotula - Very Helpful!
The truth can hurt a lot. It's good that this plugin reveals where the errors are and where you need to optimize. Very helpful!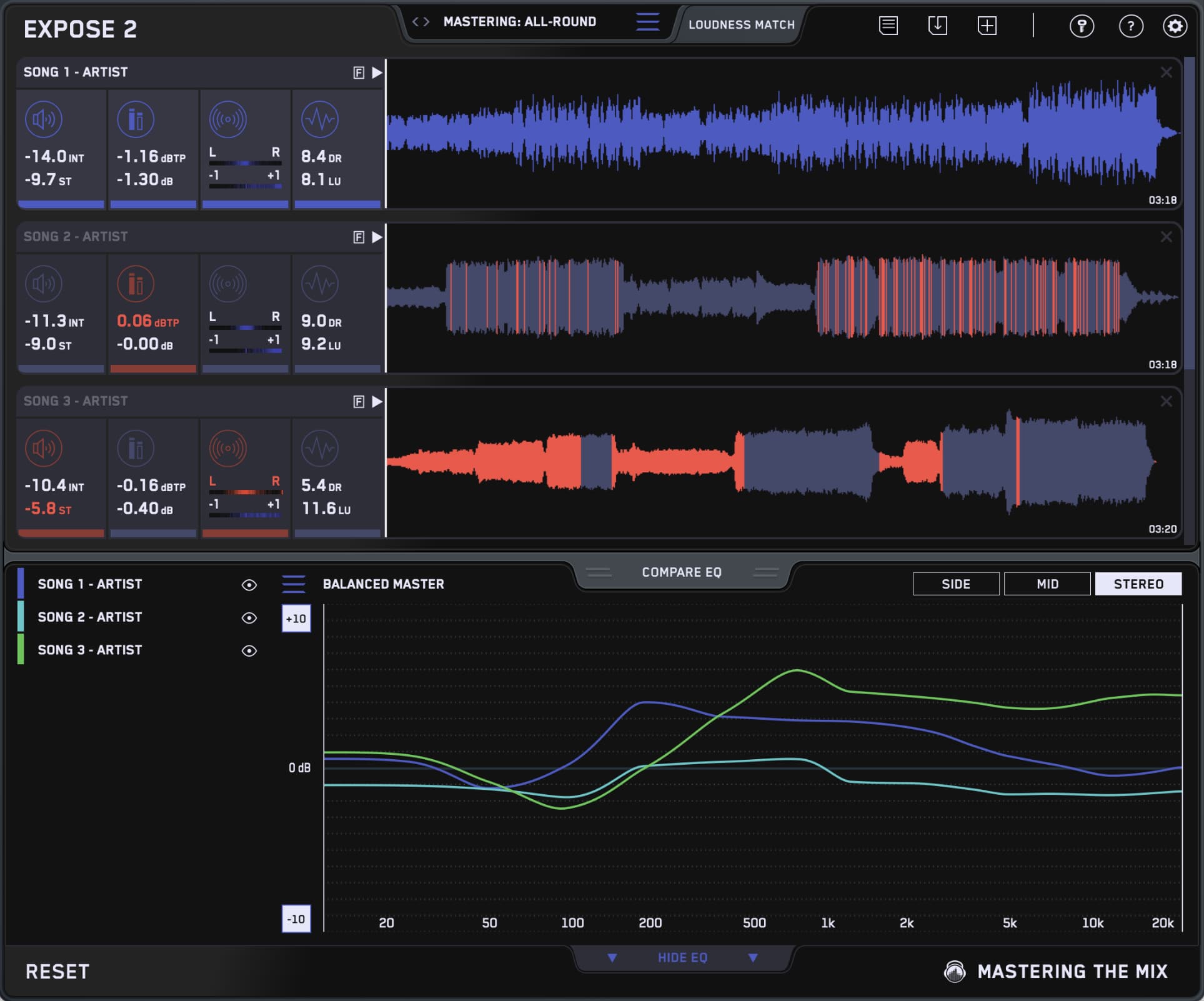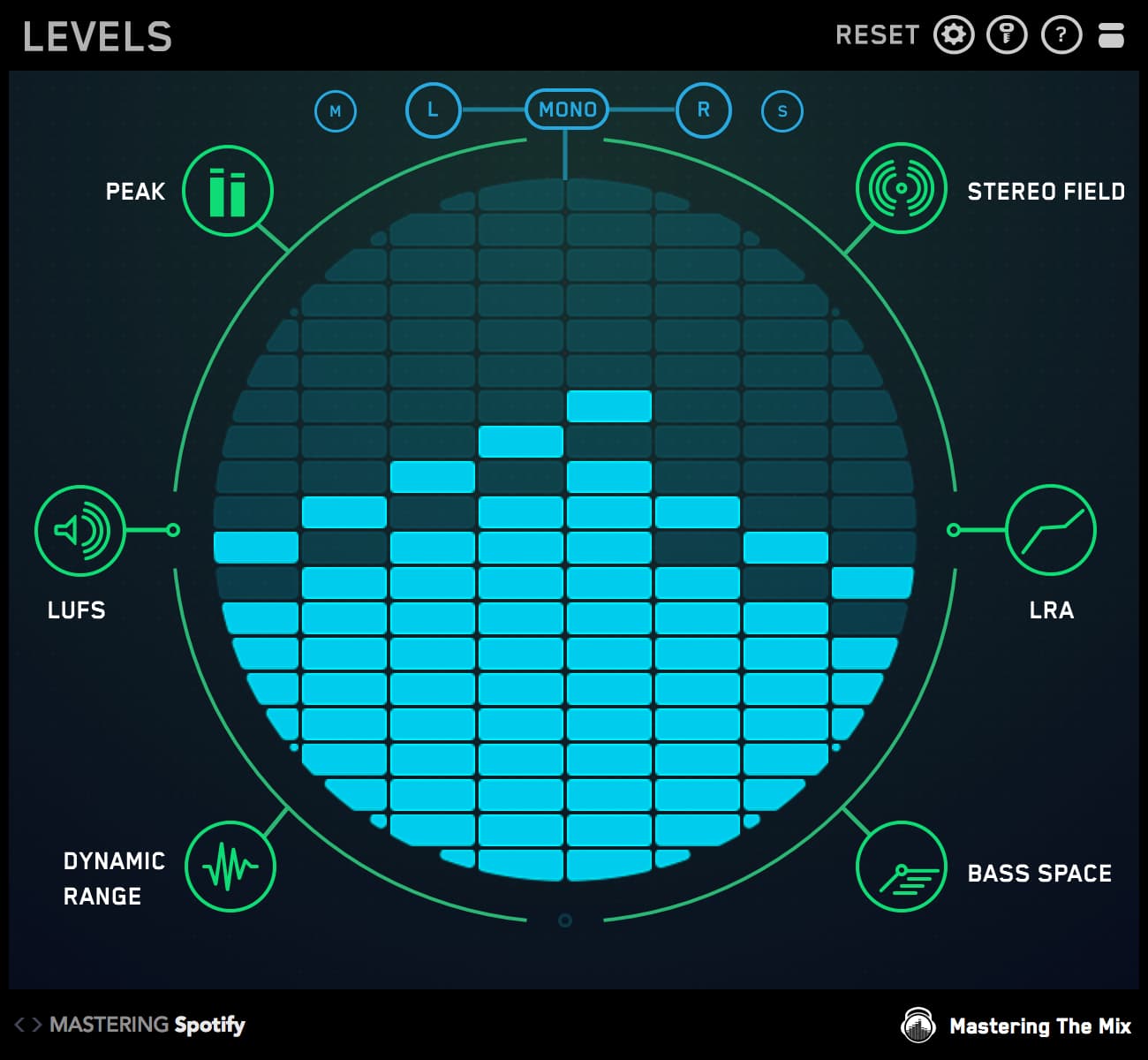 Mac System Requirements
OS X 10.10 or higher. 64-bit AU, VST 2/3 or AAX host.
Apple Silicon Native.
Download Mac Installer